Welcome to DC Swing Experience
Washington DC is famous for its huge, diverse and super friendly West Coast Swing dance community. We love hosting dancers from around the world at our annual special events. Join us in November for 4 nights and 3 days of nonstop fun. Friends from near and far will be there. A relaxed schedule provides tons of time for social dancing. All the action takes place at the Hyatt Regency Dulles where every guest room has been blocked just for our group. We've thought of everything so you don't have to. 
4X Nights of Amazing Social Dancing!
7,000′ of Dance Jam Productions hardwood floors. 100's of Swing Dancers from the Mid Atlantic & Beyond, West Coast Swing Parties (Thursday – Sunday). FREE Live internet broadcasts of all the crazy dance fun!
Fun Contests for Cash & Prizes
Strictly Swing, Leveled WSDC Jack & Jill divisions and more just for fun events. Teams, Rising Star & ProAm Spotlight. Instant scoring and expert contest management provide more time for dancing!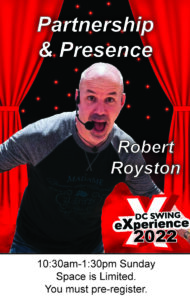 Partnership & Presence
$60
Must also purchase a day or EZ pass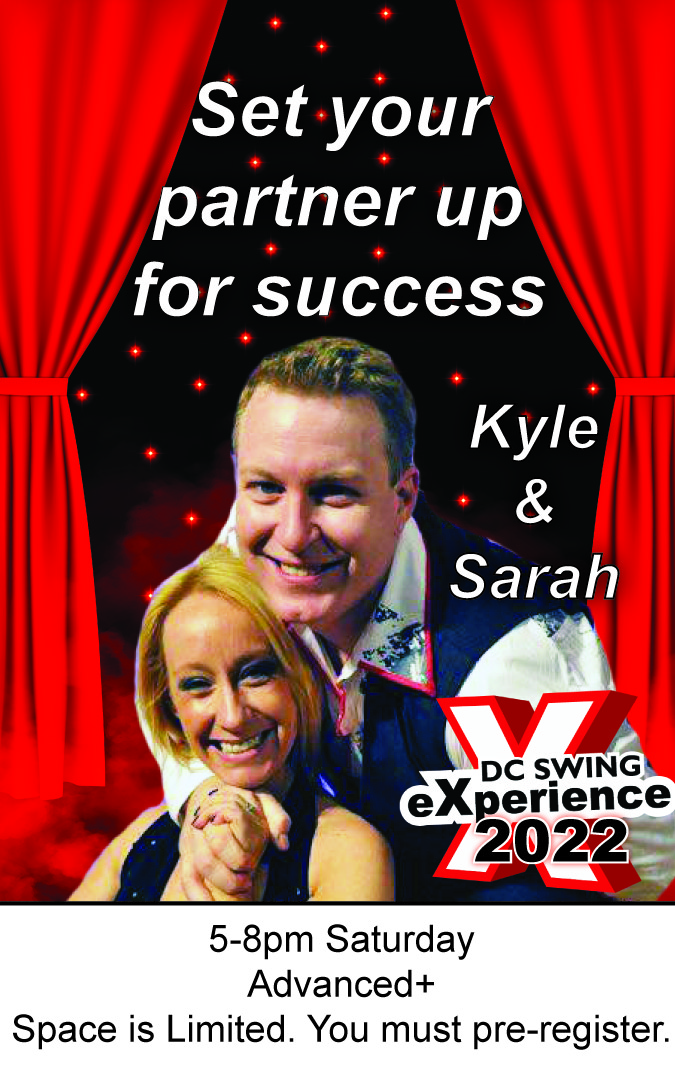 Kyle & Sarah!
$60
Must also purchase a day or EZ pass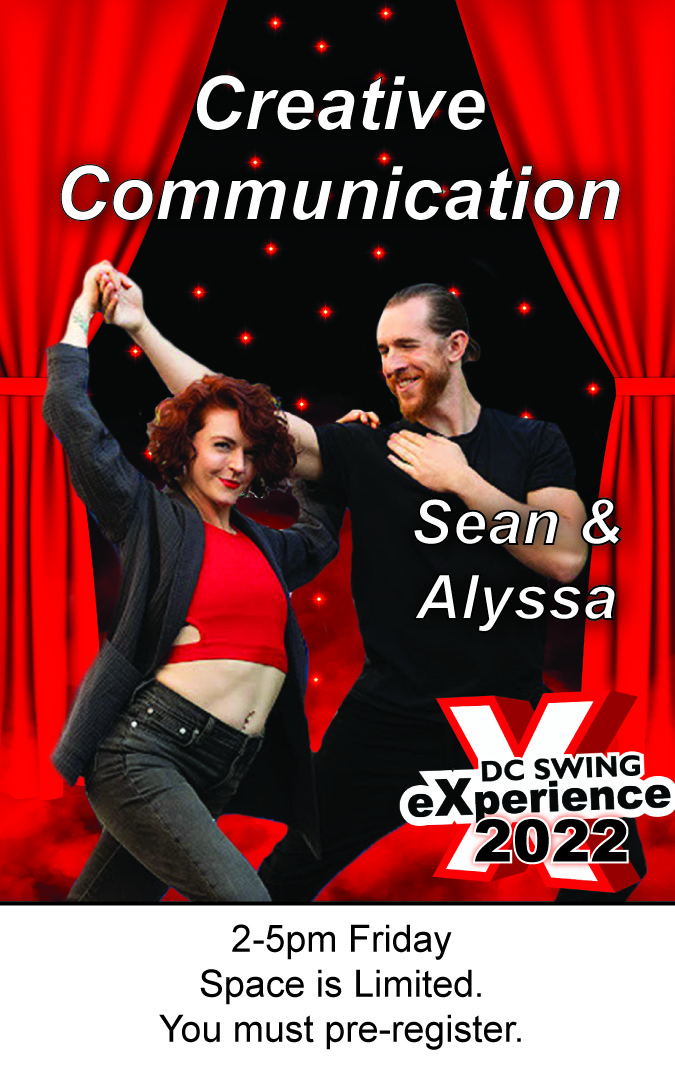 Creative Communication
$60
Must also purchase a day or EZ pass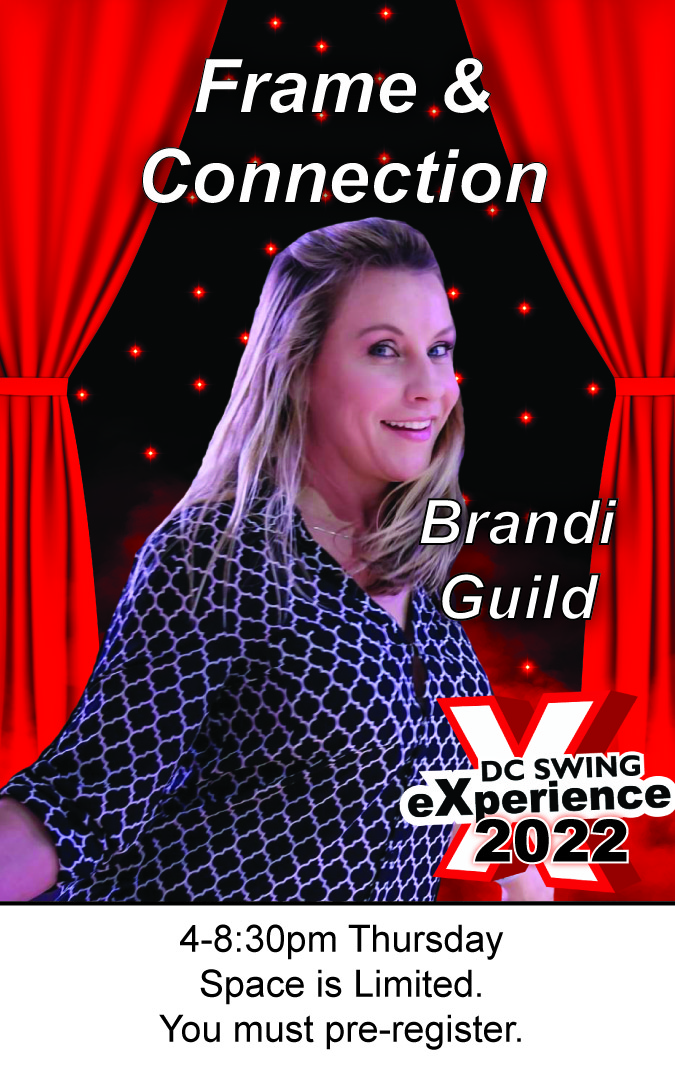 Frame & Connection
$100

Sign Up Here for the Latest DCSX News
You Can Never Have Too Much "Happy"
Thanks to so many fun and happy dancers DCSX is one one of the most fun West Coast Swing occasions ever. It takes tons of team work and "community" to bring so many parts together in just the right way. Come enjoy a well-planned with nearly flawless execution, uncompromised social dancing with inspiring music and a show that always manages to be both hysterical and impressive at the same time. It's so much fun!.
Dance Jam Productions provides Fabulous, Fast and Free event video.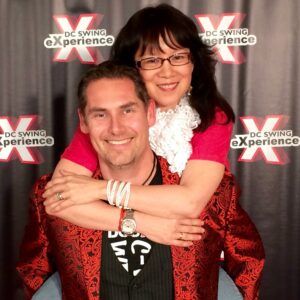 Check Out Dance Jam Productions' Exciting DC Area Dance Weekends!
Swing Fling  August 10-14, 2023
Mid Atlantic Dance Jam (MADjam) February 29 – March 3, 2024

Contact
DC Swing eXperience is produced by: Dance Jam Productions Inc Rockville, MD
Executive Director: Dave Moldover | (301) 330-7708
Co-Director: Kay Newhouse
Come party with us at one of the many local DC area swing dances!  www.dancejamproductions.com